APACHE 4 _ Discontinued _ Clearance sale 66€
---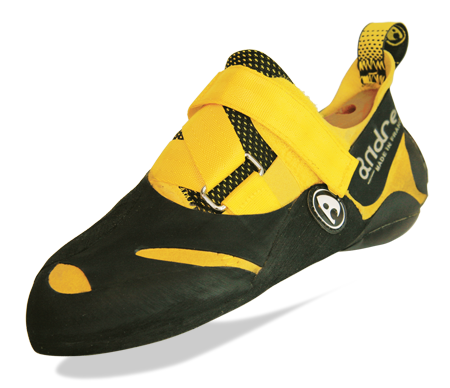 Single Z type scratch closure, plunging shape Bite accentuated by the Sem-Tension system on the sole that gives excellent lateral support.
The X-tension rubber on the forefoot gives better support when toe hooking and on edging power.
Upper 100% Lorica micro fiber that offers increased homogeneity and comfort when slipping the shoes on. The Talook system guarantees full protection when heel hooking.
Rigid model with excellent support on edging power but still providing proper adhering properties.
Sole rubber with Sem-Tension system that offers excellent lateral support and holds when toe-hooking.
Rubber: Formula Rubber Tractor (4.5 mm)



item may differ from photograph