LYNX Climbing Shoes - Andrea Boldrini _ Made in France
Medium form Climbing shoes - Upper 100% Microfiber - Made in France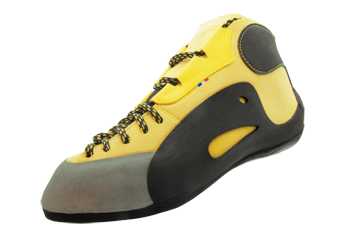 Designed for big wall climbers with ankle protection to allow crack climbing.
New shape for precision and comfort, it was deisgned to fit feet with not too much folding of the toes to keep it all day with a soft and breathable tongue.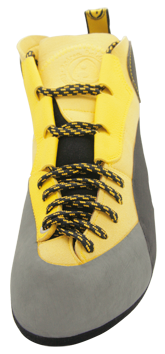 It maintains the foot and keep it tight over the whole foot like a 2nd skin.
Grey rubber around the shoes to reduce heat due to the sun.
Sole rubber: Formula Enduro 4,5mm thickness.


Click on the pictograms to obtain their explanation.

Customization (different sizes for right/left foot) increases the delivery delays of 15 days to 1 month.
To choose different sizes, pick the option "SM", then click there
to choose sizes.