PUMA LACE - AB Climbing shoes - Made in France
Suitable for a variety of climbing styles - Ideal for beginners and climbing gyms- Upper 100% Microfiber - Made in France

The shape was designed to fit feet with not too much folding of the toes,
so the climbers who want to keep their feet relaxed still get the support they need on the front.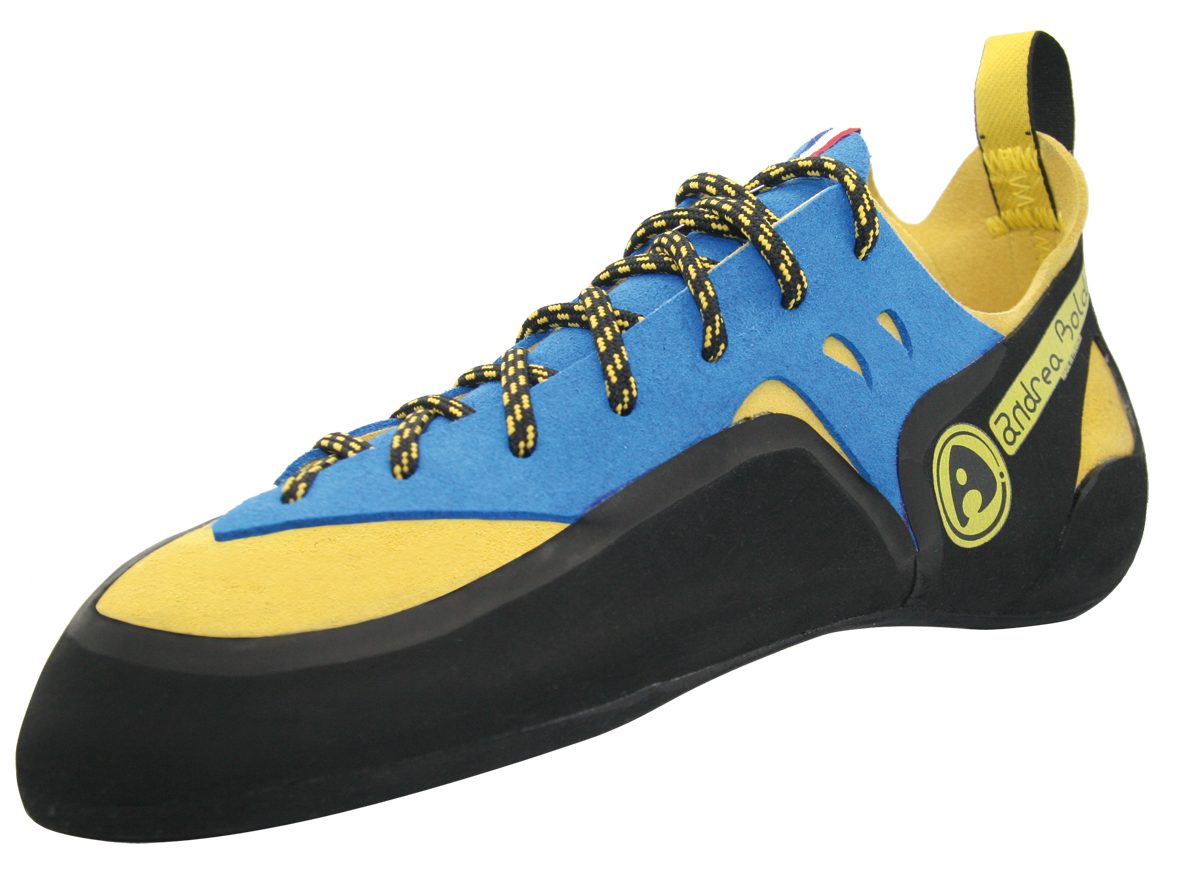 This model can be taken the same size as the trainer size so the toes are not folded in the shoe :
we reduced the volume on the front so it's still
tight over the whole foot like a 2nd skin
.
A very comfy model that can also be taken smaller for more experienced climbers. It can be used everywhere (versatile) and is recommended for multi-pitch routes.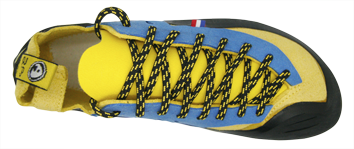 Lace up fastening system to adjust to any type of foot, wide or narrow!
Upper 100% made of microfiber that enhances comfort and prevents the shoes from stretching after regular use.
Semi-rigid model offers excellent support which increase its variety of use. Rubber: Formula Rubber Enduro (4.5mm)
THIS MODEL IS NOT AVAILABLE IN DIFFERENT SIZES (CUSTOMIZED).