Highly technical climbing shoes - Upper 100% Microfiber - Made in France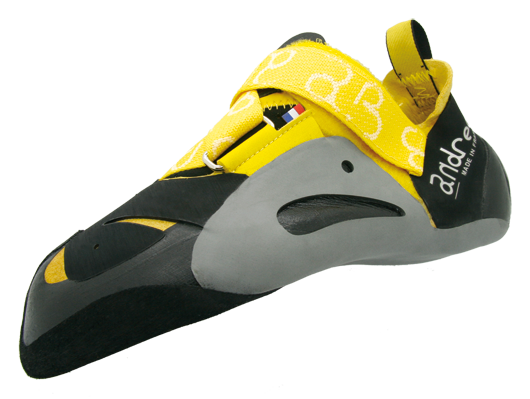 New version of the Apache 5, manufactured on a more aggressive last to increase precision on steep grounds and an excellent pulling power on small edges.
Based on the design of Apache Talisman and associated with the innovative systems present on the previous version, it belongs to the highest quality range compared to the current scratch closure shoes.
A padded elastane tongue gives comfort while allowing the foot to breathe.
The different tensions of the Apache Talisman rubber paired with those of the X-Tension placed on the forefoot, reinforce support at the level of the metatarsus when toe-hooking.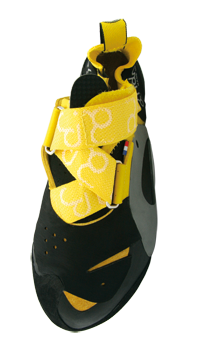 The look is similar to the previous model with a hint of Apache Talisman, designed on pure and technical lines.
Powerful heel tension, slightly stronger than the rest of the range due to new manufacturing technique.
Lateral and heel rubber made of a new formula including aluminium particles,
thus improving support when stretching, lightness and consequently reduced thickness.
Sole only in F.C.S. version ("Full Contact Sole" or no-edge sole) as it provides more technical capacities and increases its life due to a wider coverage surface.




Customization (right and left foot with different sizes) and/or rubber choice Vibram increase the delivery delays from 15 days to 1 month.

To choose different sizes, pick the option "SM", then click there
to choose sizes.