Highly technical climbing shoes - Upper 100% Microfiber - Made in France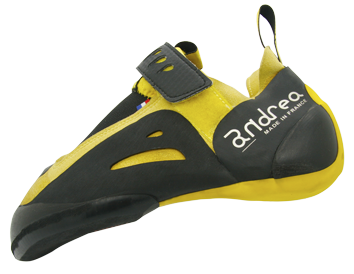 Hybrid slipper/velcro shoes :
the most comfortable model of the Andrea Boldrini range.
The new Pantera comes from the new generation of climbing shoes with no-edge construction.
This model is built on the same construction as the Apache 5 and Apache Talisman (unique design of the upper) and on the same down-turned last.
This new aggressive shape improves the precision on steep ground and gives an excellent pulling power on small edges and the no edge construction stops the distortion/deformation of the rand rubber when smearing.
Very comfortable with its shapewear and enveloping tong.
The struct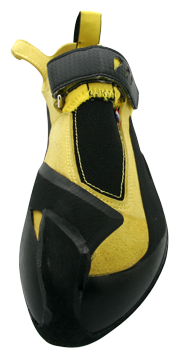 ure of the rubbers was studied to improve the comfort without neglecting the precision of the rock shoes.
Easy to put on, the velcro helps maintaining the heel for powerfull heel hooking. The climbing becomes smoother and automatic.





















Customization (right and left foot with different sizes) and/or rubber choice Vibram increase the delivery delays from 15 days to 1 month.

To choose different sizes, pick the option "SM", then click there
to choose sizes.