Hybrid climbing shoes - Upper 100% Microfiber - Made in France

Hybrid model combining a slipper and a velcro shoe to hold it tight over the whole foot like a 2nd skin.
The fastening gives quick release convenience and ensures a snug, comfortable fit.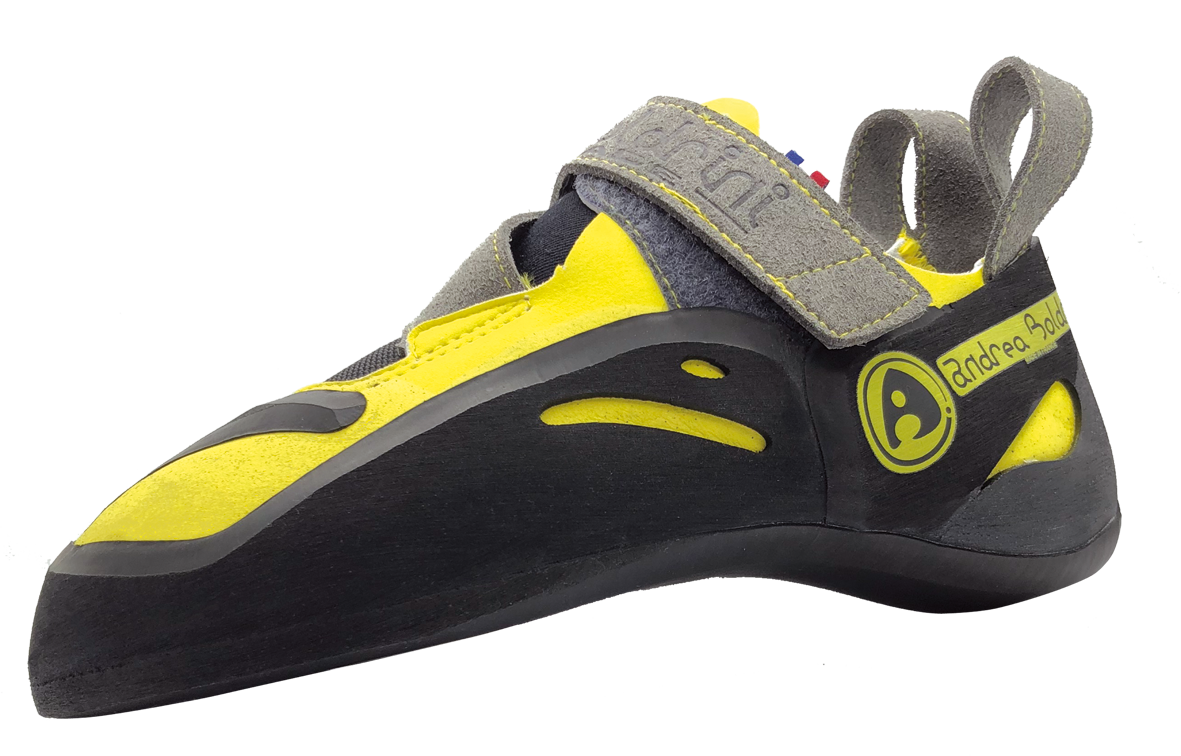 Designed to be technical, the Spider is suitable for a variety of climbing styles.
One of the most comfortable all-day all-rounders for climbers of any experience and to progress up through the grades.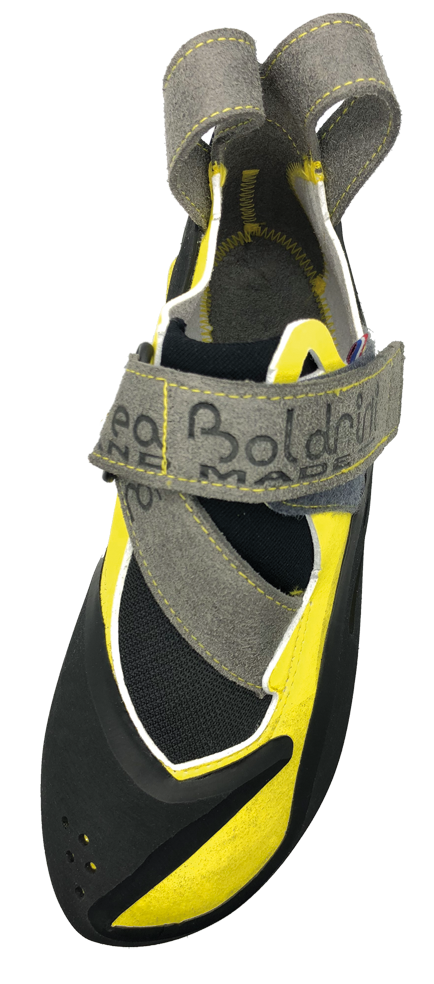 It offers excellent sensations and great precision with 2 loops on the back.
Comfort is faithful to the reputation of the Andrea Boldrini range.
Integral sole, Formula Rubber Enduro (4mm), down-turn toe.
Support of the foot, average rigidity.
A weapon afordable for all budgets


MODEL NOT AVAILABLE IN DIFFERENT SIZES (CUSTOMIZED).